News
More helpful information from Fisher on properly adjusting the door glass and vent glass in your 1955-57 Chevy.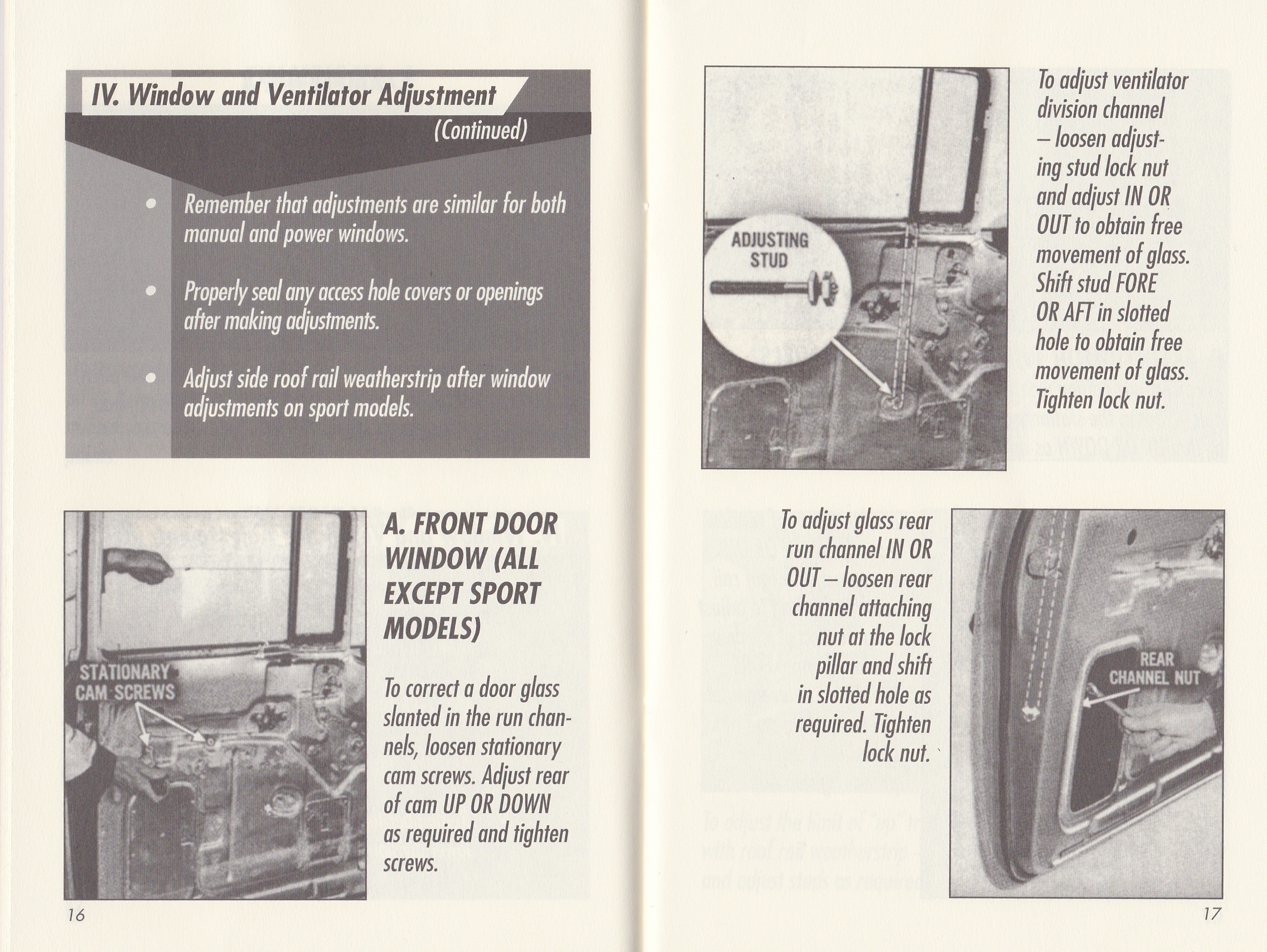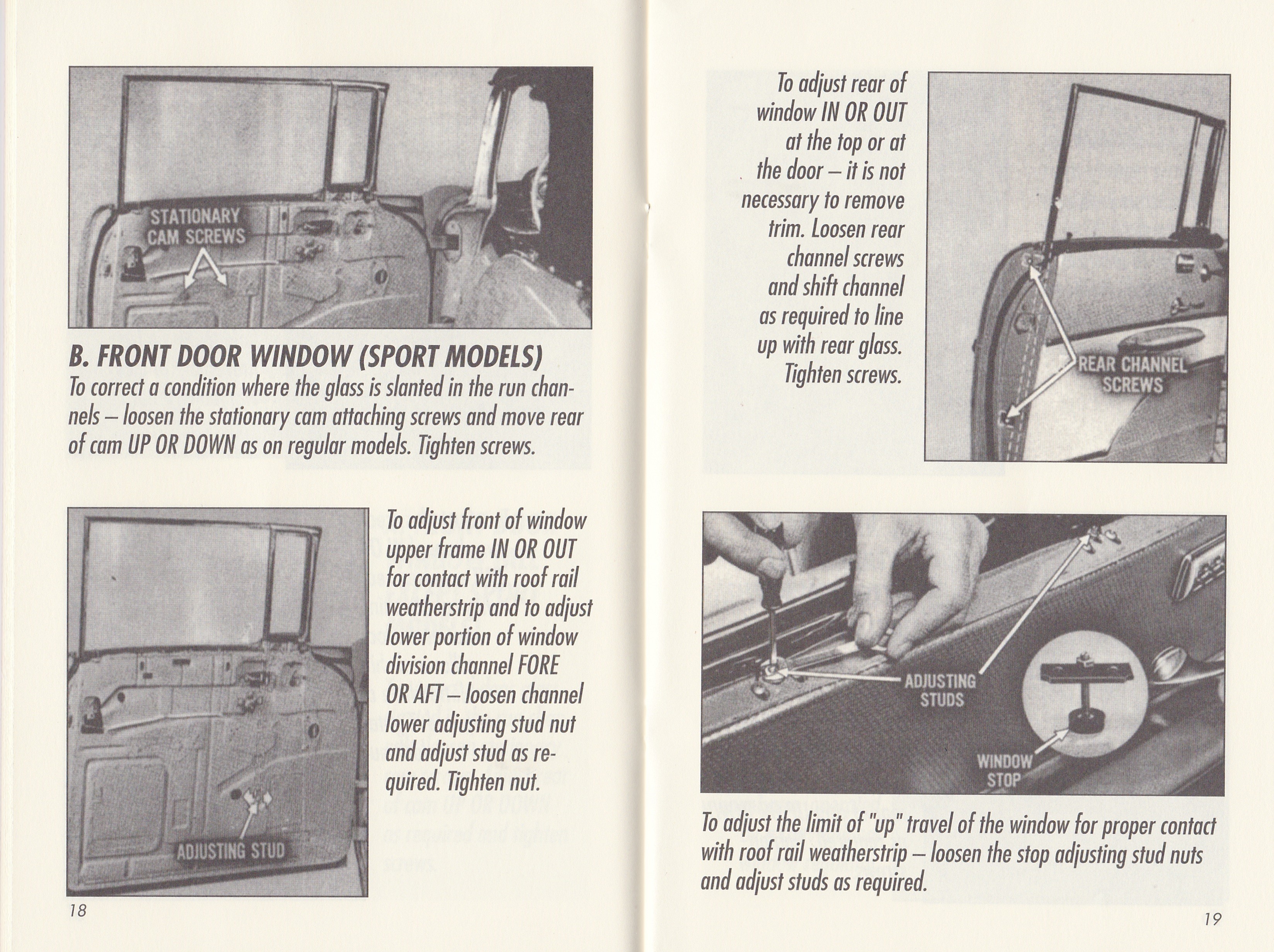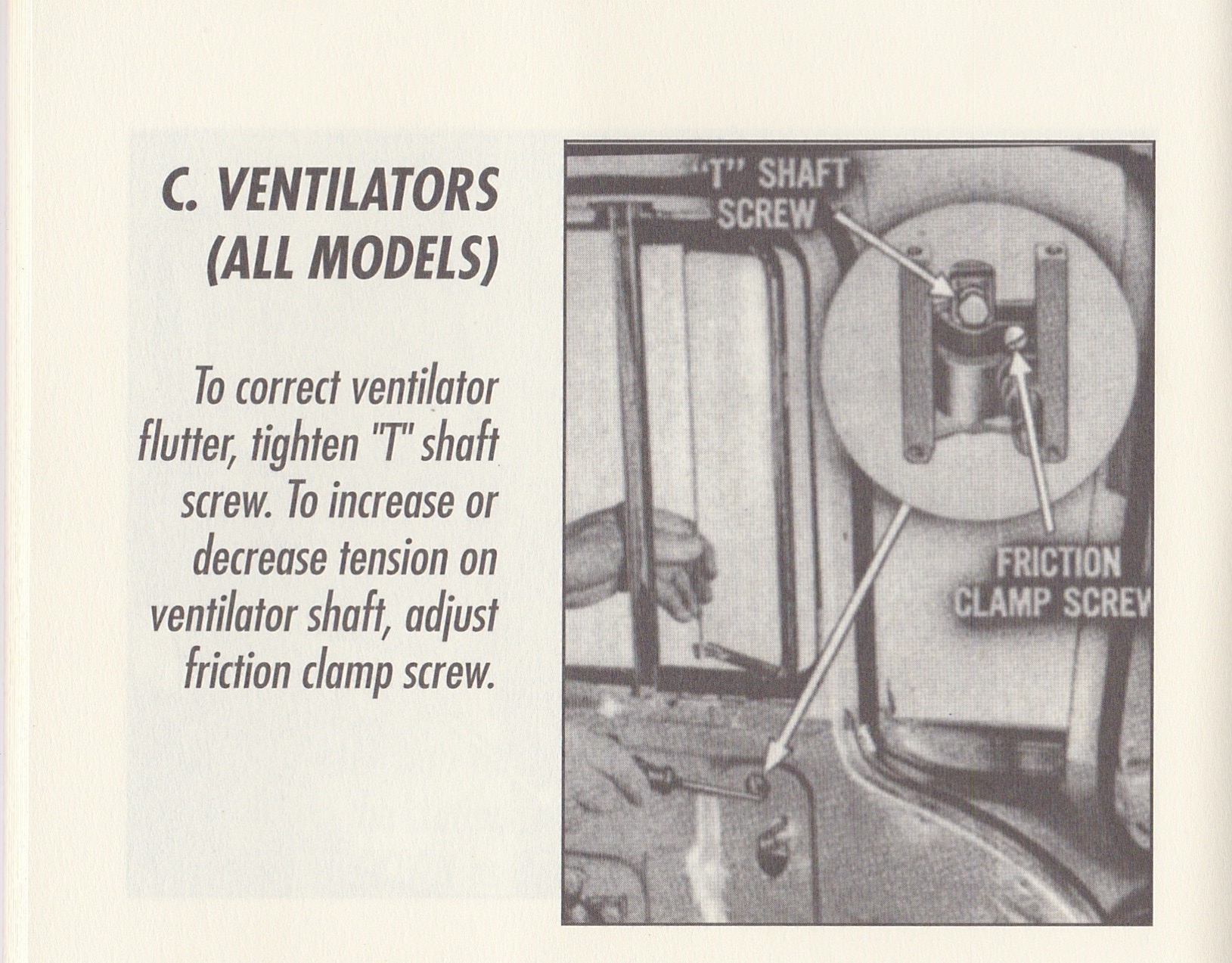 ---
Fitting the doors to the door openings is one of the most difficult things to accomplish on a full-frame car like a 1955-57 Chevy. It's not as easy as adjusting just the door hinges! This rare guide published by Fisher Body in 1957 is a huge help when perfecting the gaps on you tri-5. Note the range of acceptable gaps is 1/16" to 3/16" on the top and sides of the doors. Can you imagine anyone today being happy with a 1/16" door gap? The lower gap range is 1/8" to 1/4"!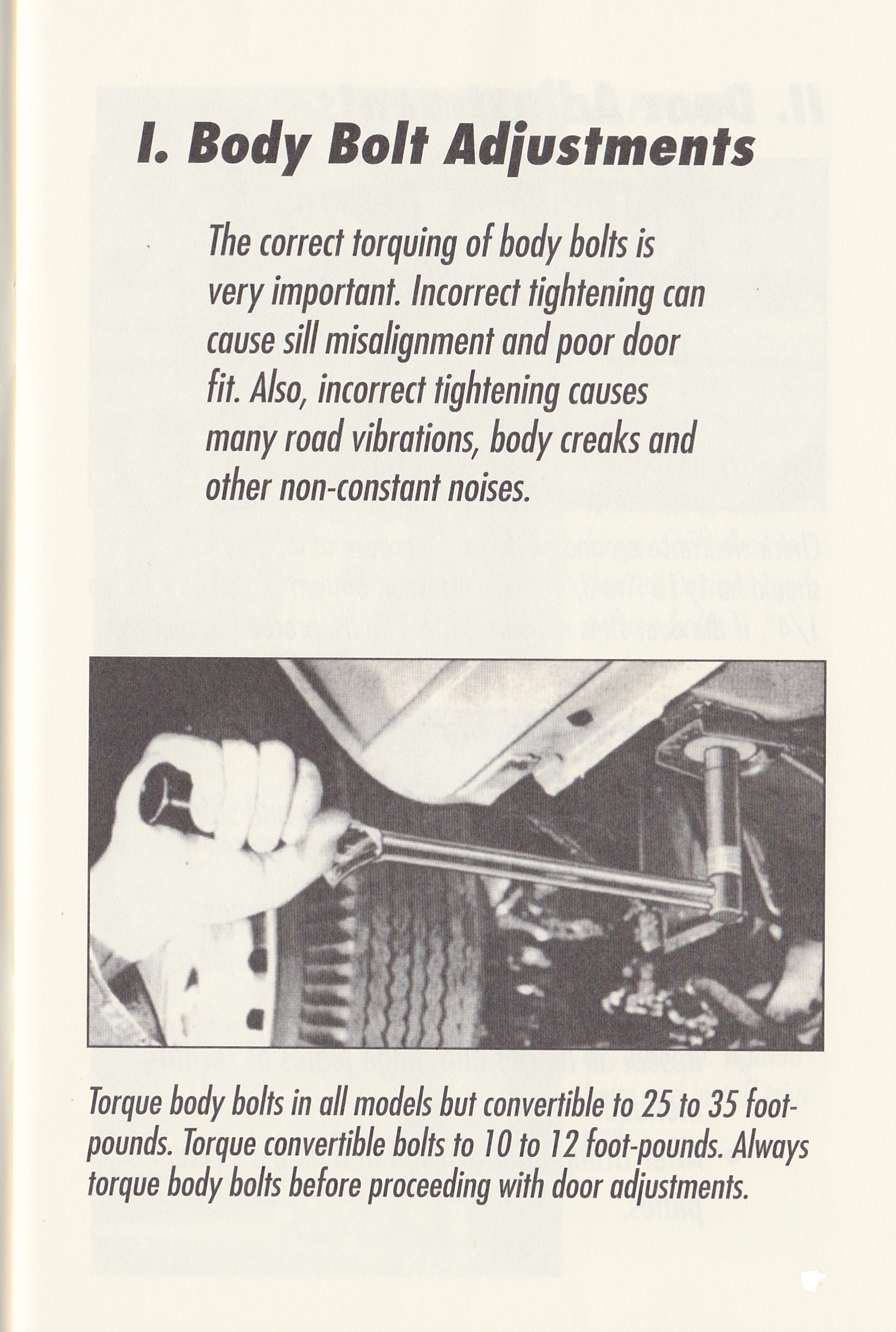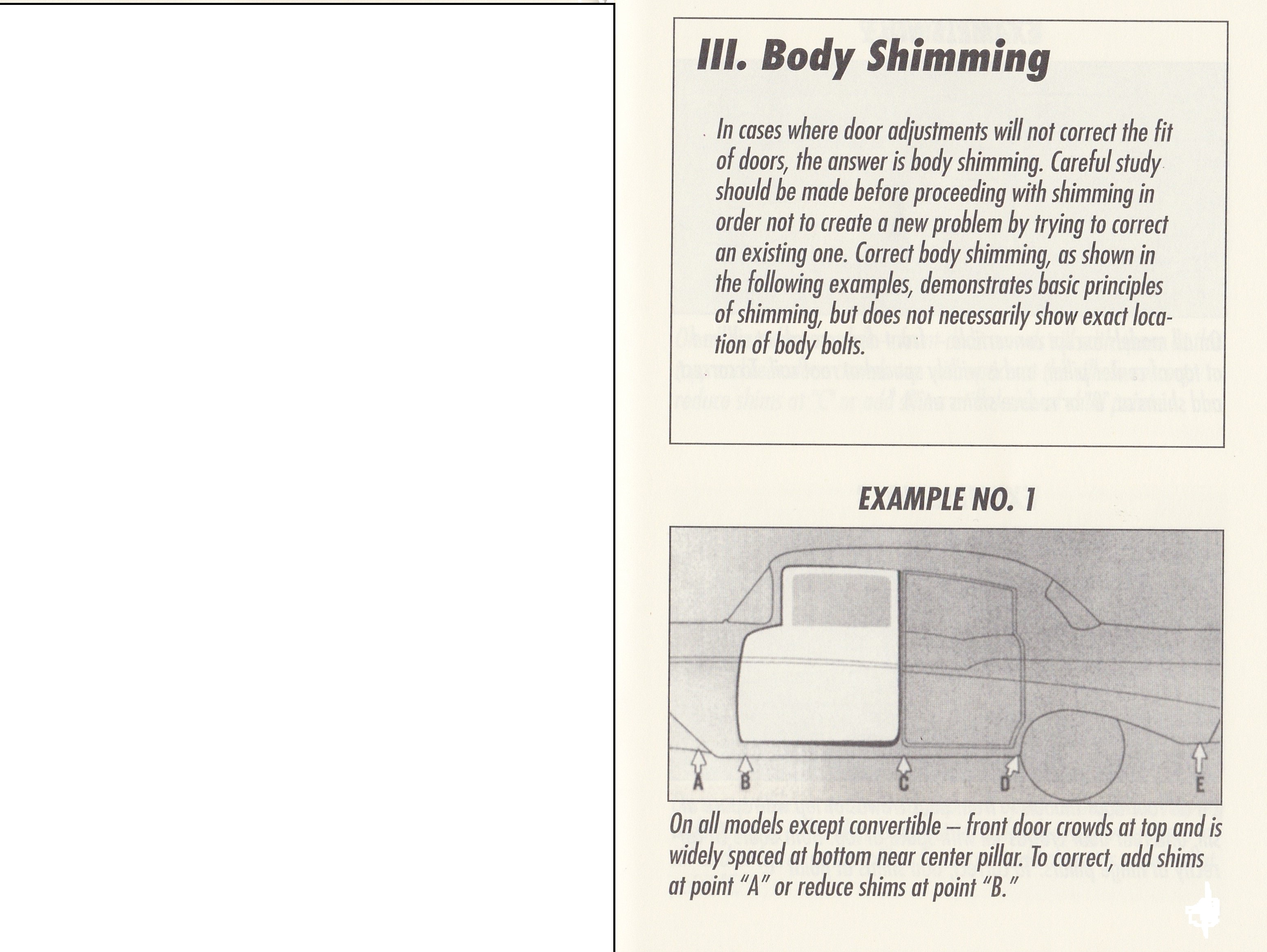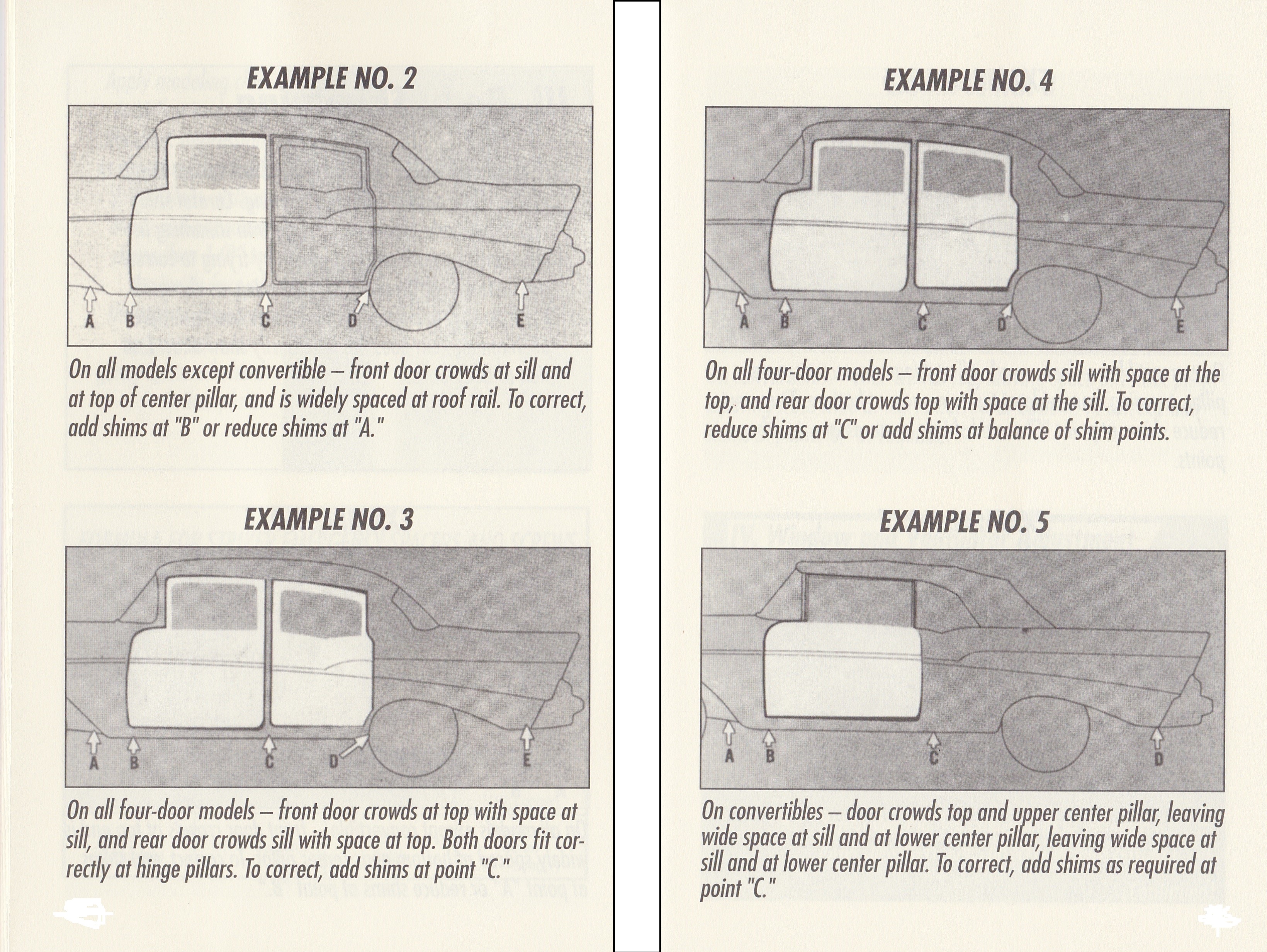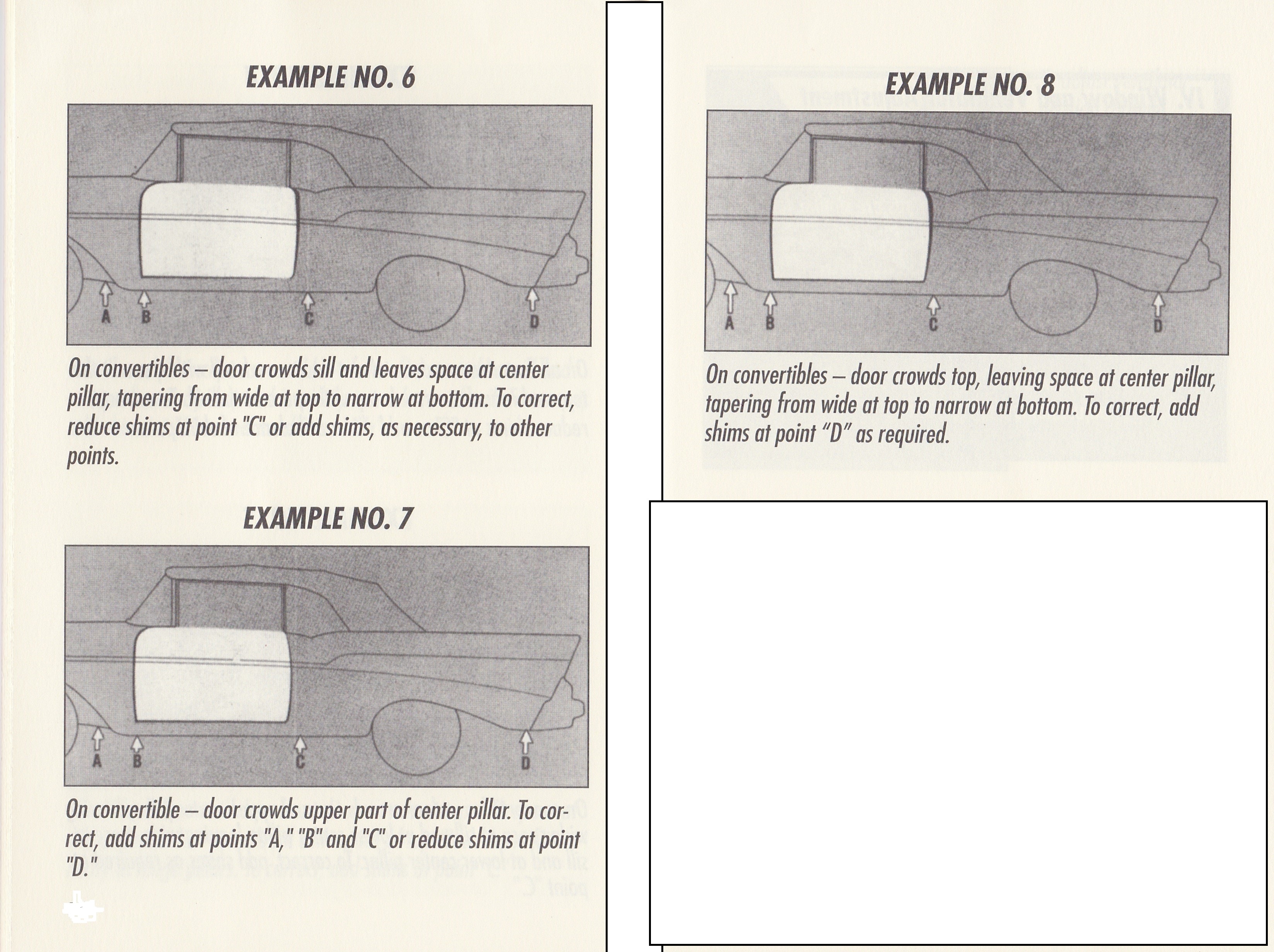 ---
Super-wide gaps between the hood and fenders to the cowl top and doors can be a frustrating problem on both original and reproduction 1955-57 Chevy bodies. With the front fenders adjusted all the way back to fit the doors, and the doors fitting the quarters and rockers properly - the gaps can still be far too wide. Remember, a 1955-57 Chevy body is bolted to a rigid steel...
---
By Joe Whitaker The phone rang in early April. The caller was a South Florida man who had a friend who knew about "those classic Chevy guys" in Sanford, FL. This man, John Lomonaco, had just lost his dad and was looking for someone to help him sell his dad's collection of old Chevys and parts. Real Deal Steel receives phone calls or emails like this several times a month. Normally...
---
Real Deal Steel www.realdealsteel.com began U.S. assembly of the GM-licensed 1967-1969 Camaro coupes in 2013 after introducing them at the SEMA show in Las Vegas that same year. More than 40 coupe bodies were assembled and shipped prior to the start of the RDS/NMCA project. Construction of the RDS/NMCA '69 began in mid-August 2015. This car will be awarded to a lucky...
---
Real Deal Steel, LLC now offers the all-new steel 1967, 1968 & 1969 Camaro body skeletons – Real Deal Steel, known throughout the industry for their high-quality USA assembled 1955-57 Chevy bodies and their 1940 Ford Coupe bodies now offers USA built/GM licensed 1967-69 Camaro body skeletons. Real Deal began with a rust-free no-hit original '69 Camaro Coupe body and...
---