Real Deal Steel News
More helpful information from Fisher on properly adjusting the door glass and vent glass in your 1955-57 Chevy.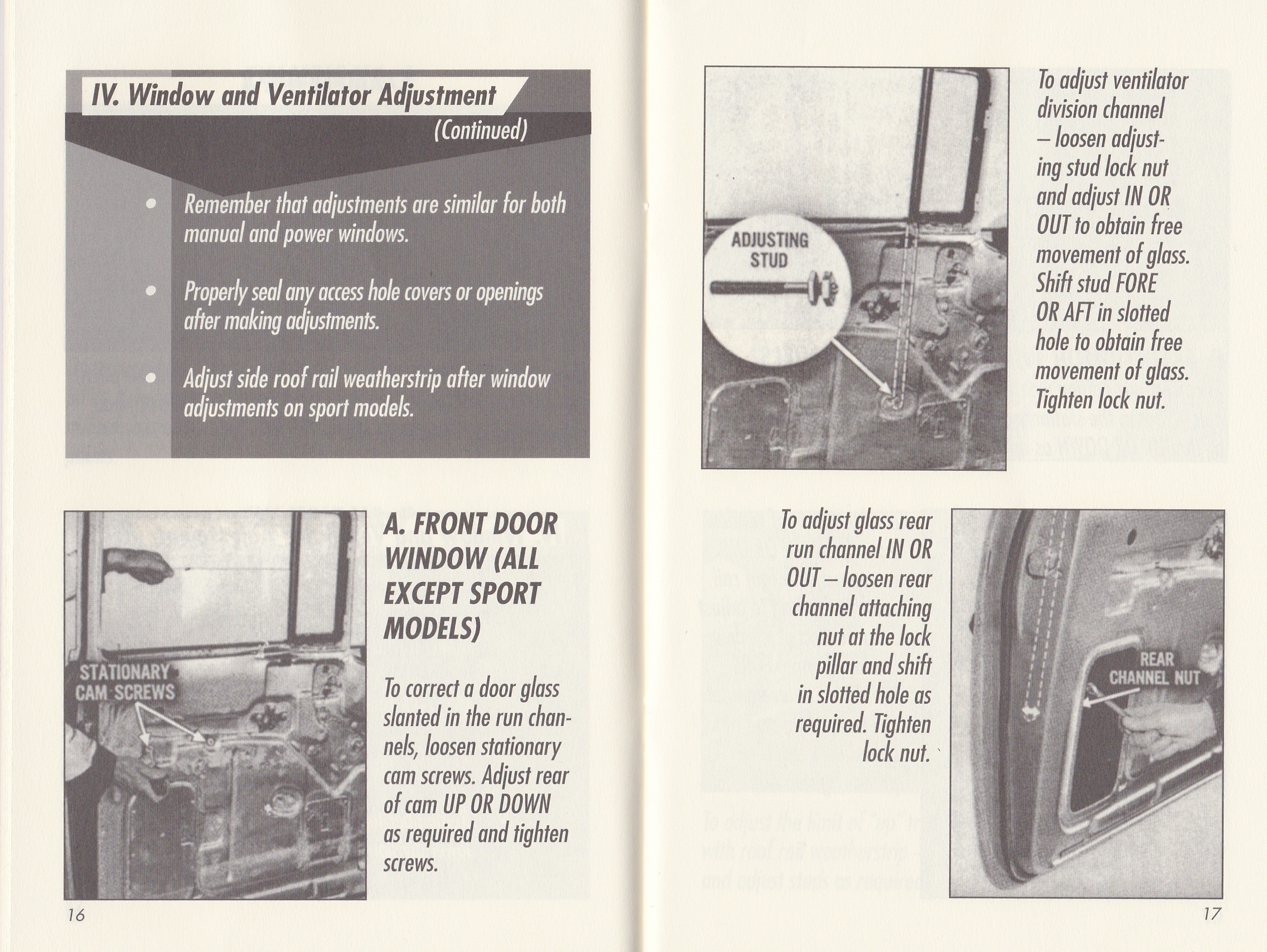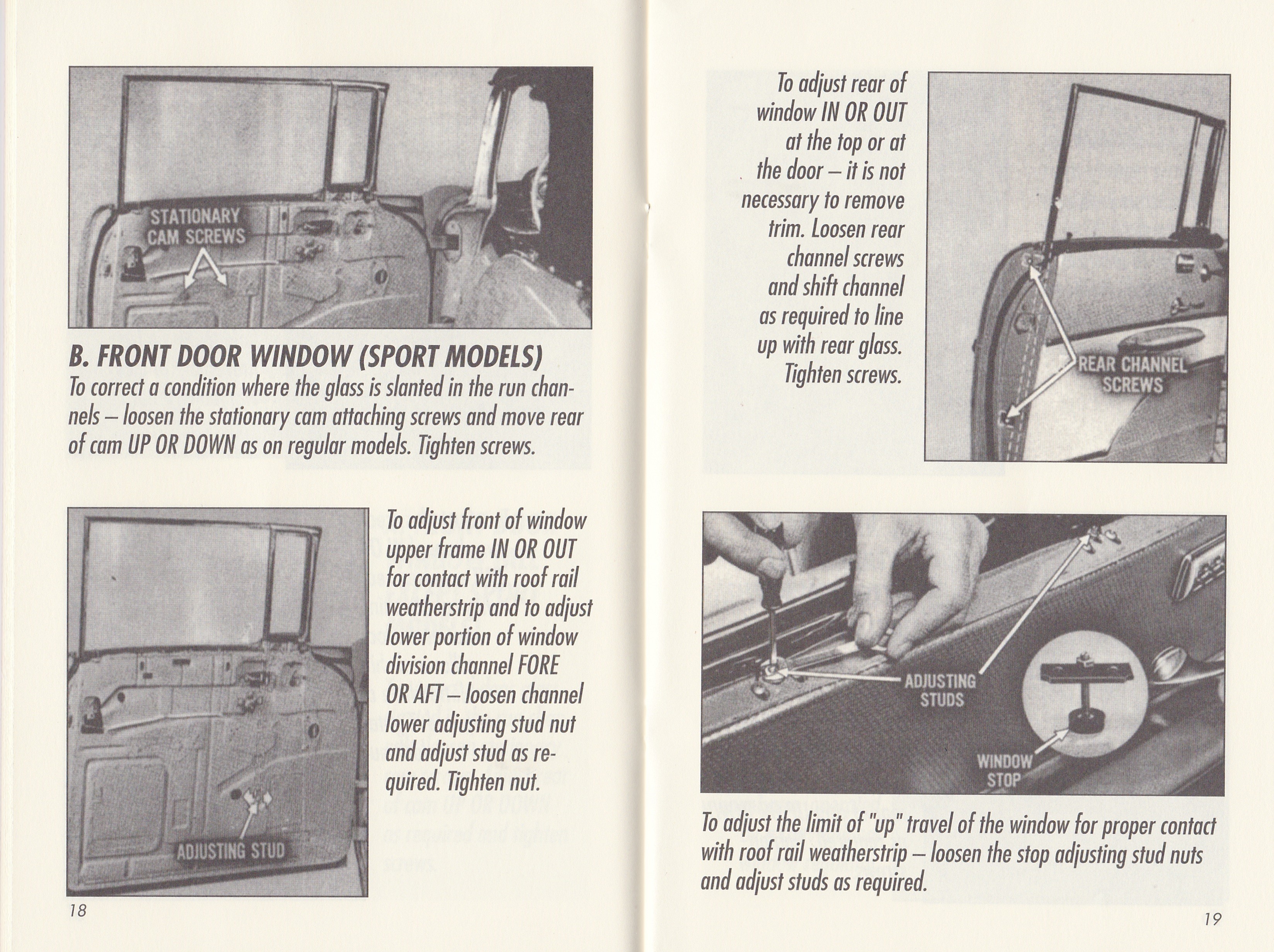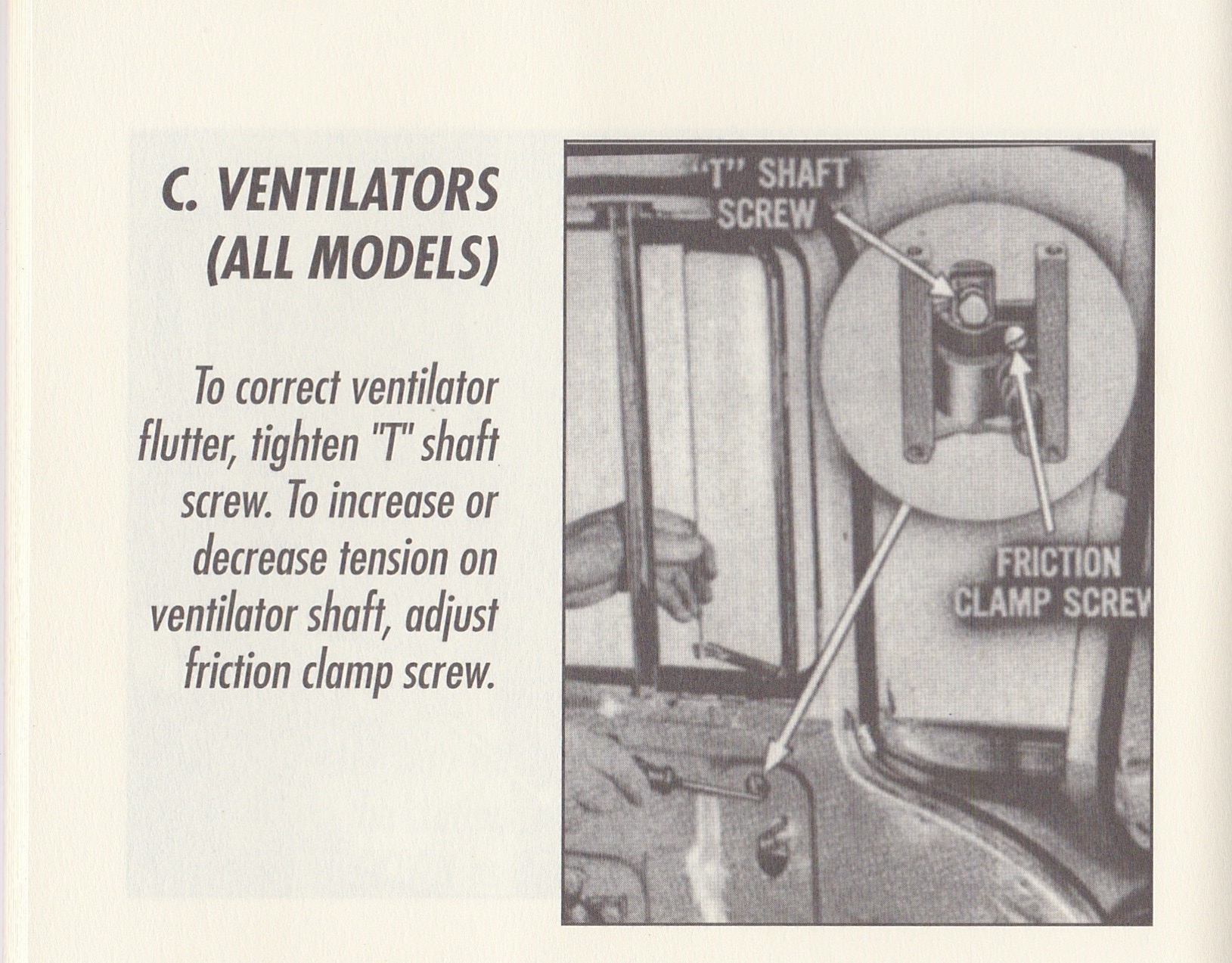 ---
Fitting the doors to the door openings is one of the most difficult things to accomplish on a full-frame car like a 1955-57 Chevy. It's not as easy as adjusting just the door hinges! This rare guide published by Fisher Body in 1957 is a huge help when perfecting the gaps on you tri-5. Note the range of acceptable gaps is 1/16" to 3/16" on the top and sides of the doors. Can you imagine anyone today being happy with a 1/16" door gap? The lower gap range is 1/8" to 1/4"!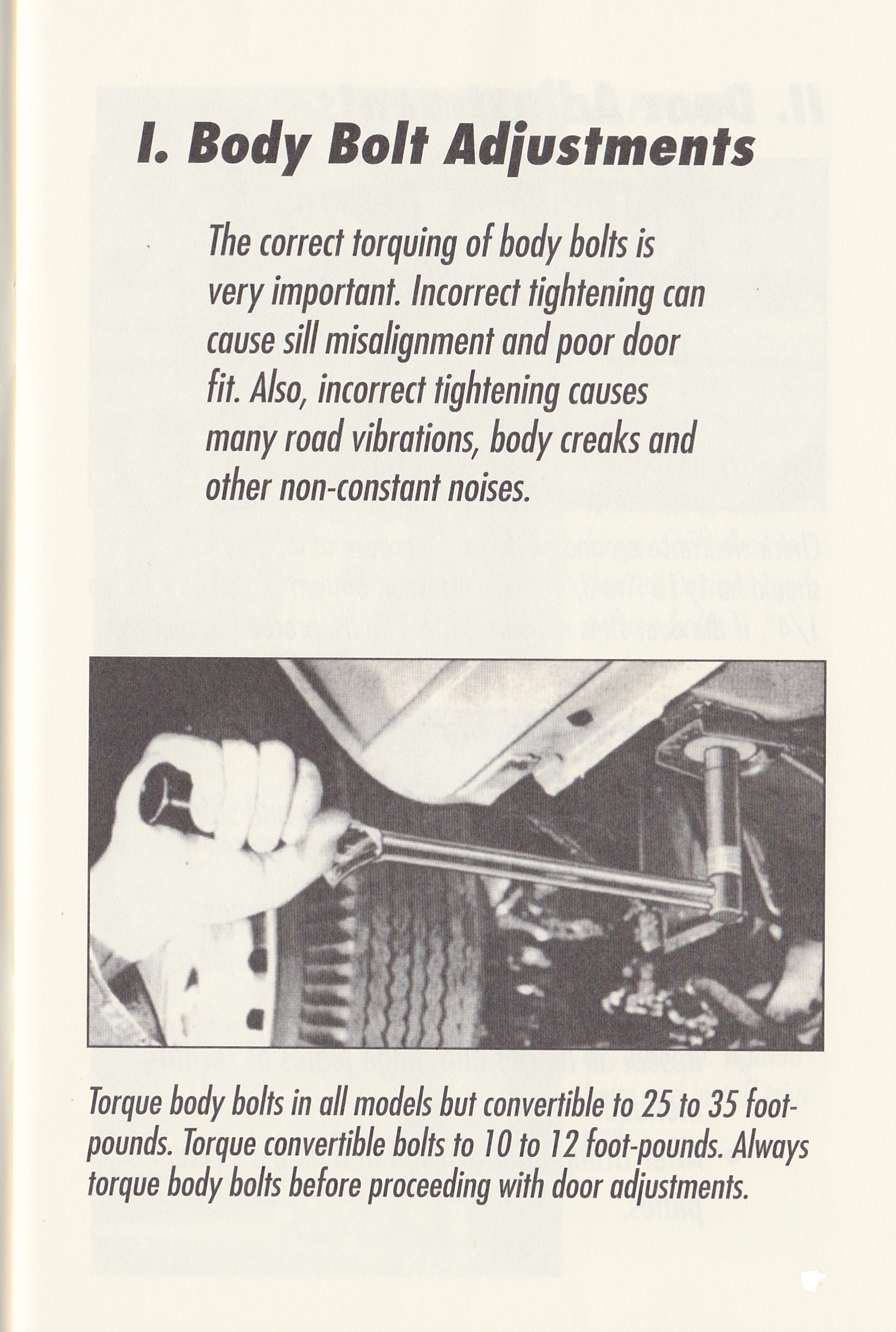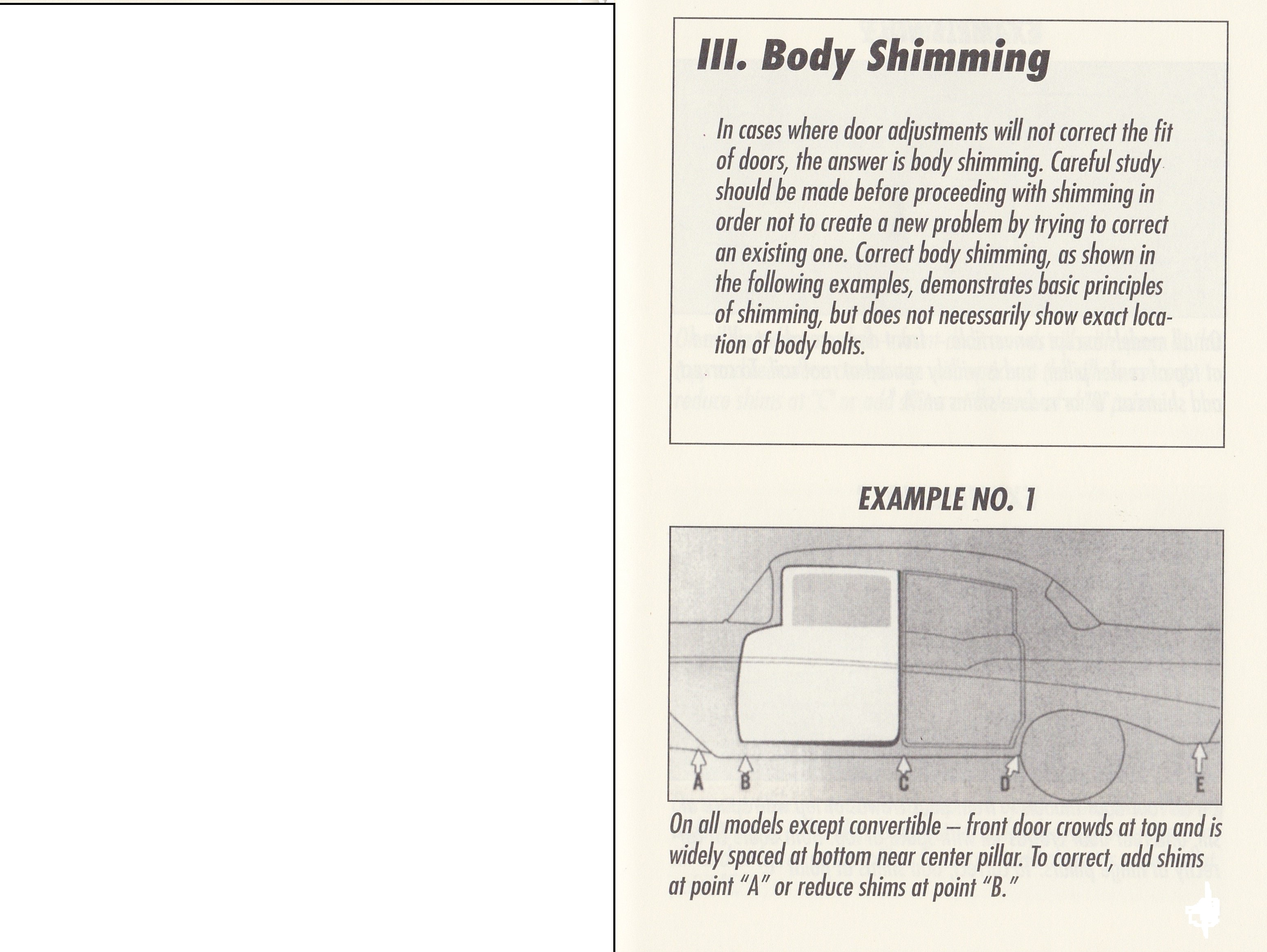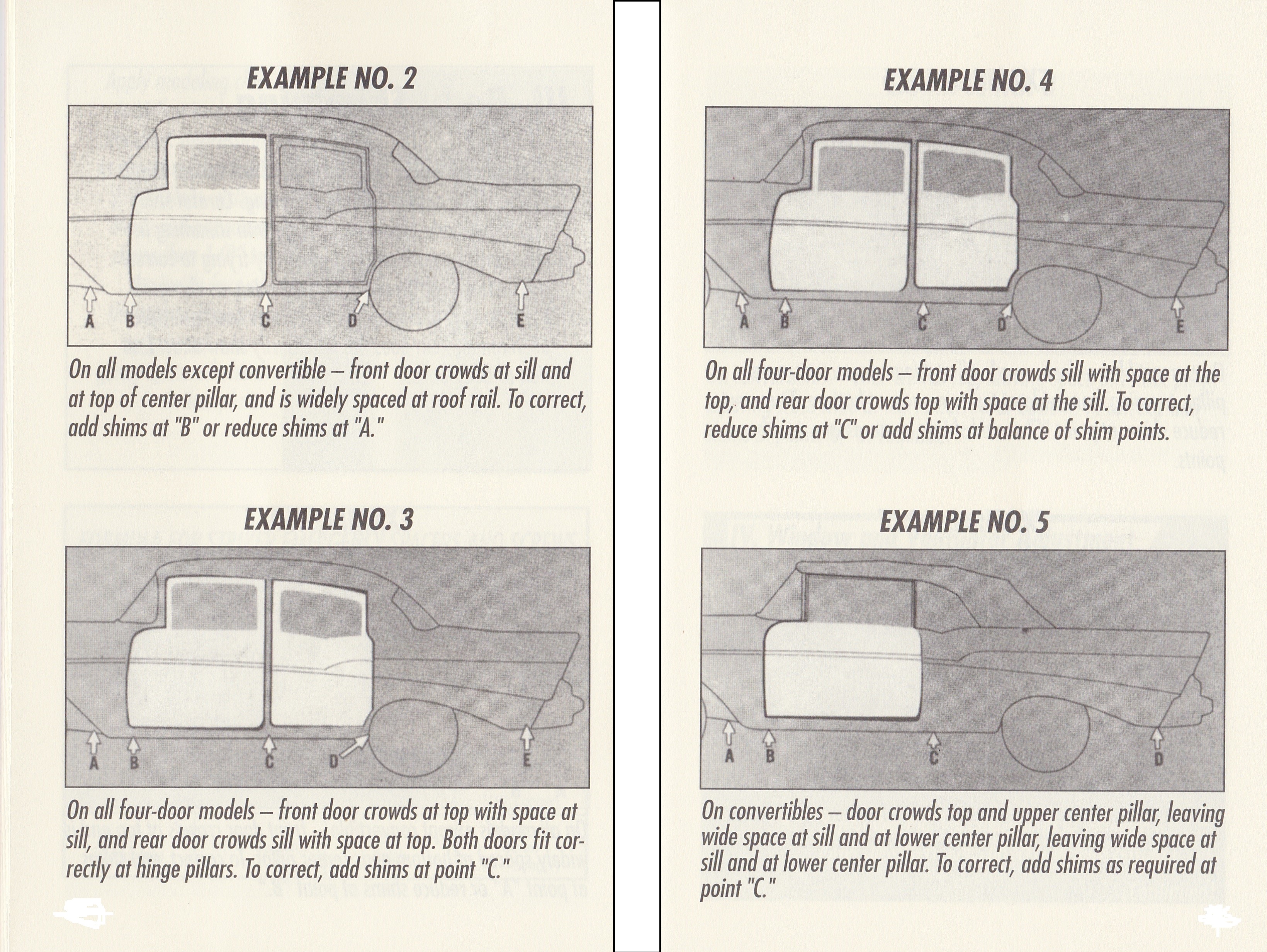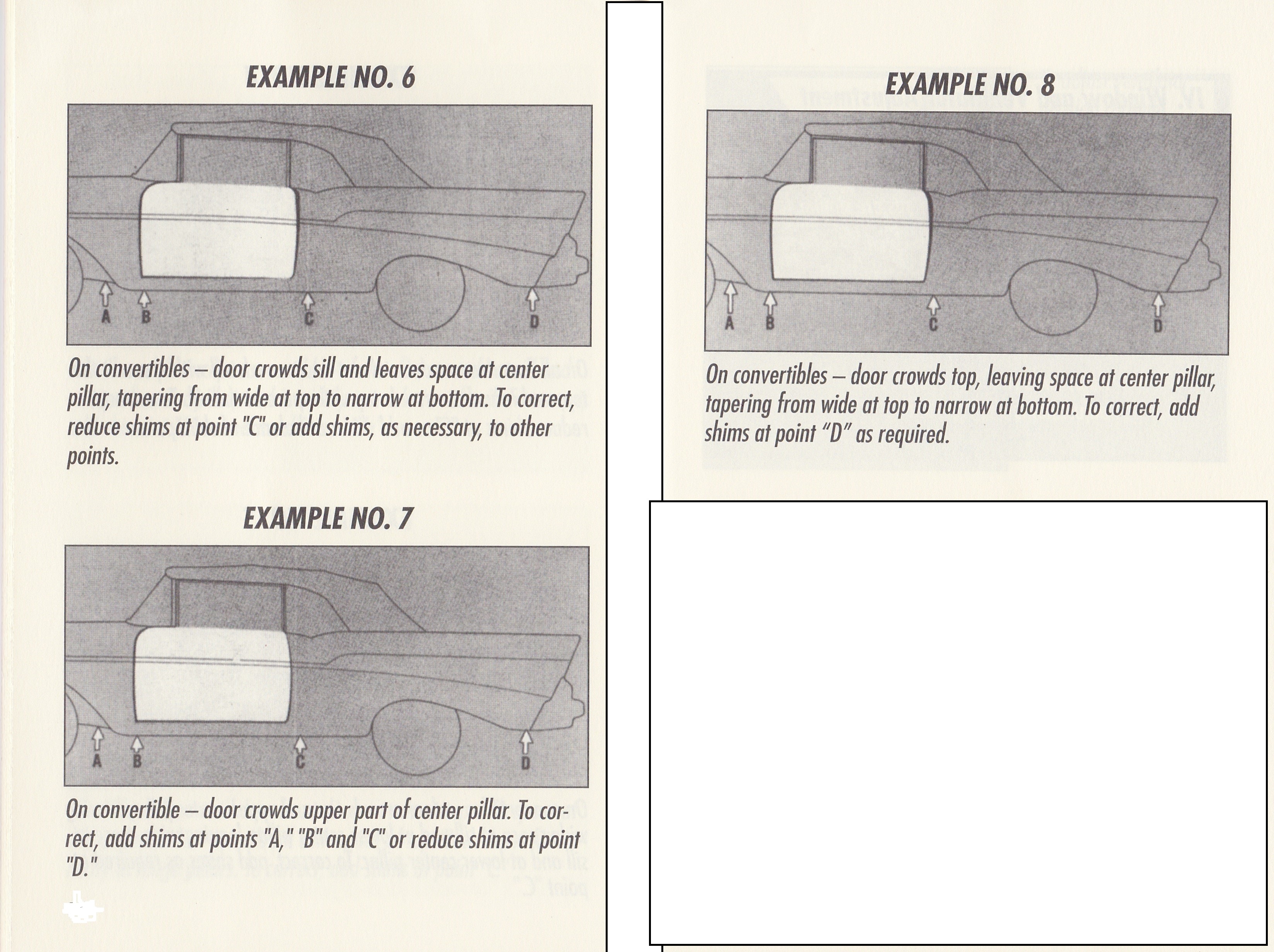 ---
Super-wide gaps between the hood and fenders to the cowl top and doors can be a frustrating problem on both original and reproduction 1955-57 Chevy bodies. With the front fenders adjusted all the way back to fit the doors, and the doors fitting the quarters and rockers properly - the gaps can still be far too wide. Remember, a 1955-57 Chevy body is bolted to a rigid steel...
---
First-generation Camaro convertible owners can now buy a critical restoration piece that has not been available before – full-length floor pans. Real Deal Steel is the exclusive source for high-quality steel reproductions of '67-'69 Camaro convertible floors in stock configurations as well as mini-tubbed to accept tire widths up to 335mm. One floor pan that runs...
---
By Joe Whitaker The phone rang in early April. The caller was a South Florida man who had a friend who knew about "those classic Chevy guys" in Sanford, FL. This man, John Lomonaco, had just lost his dad and was looking for someone to help him sell his dad's collection of old Chevys and parts. Real Deal Steel receives phone calls or emails like this several times a month. Normally...
---
Real Deal Steel introduces an exclusive new line of products for 1957 Chevys that many enthusiasts have been waiting for. The RealDuction kits allow 1957 Chevy owners to solve a problem and improve the performance of their cars. First, solve the problem. Any '57 owner who installs aftermarket AC has to deal with the need to remove the cumbersome ducts that feed fresh air from the...
---
For the old-school customizer, Real Deal Steel now offers reproductions of Yankee Metal Corp.'s Tri-Bar Mirrors and Taillights that were popular add-ons in the Fifties and Sixties. Back in the day, these items were easily accessible at local parts stores as well as through mail-order suppliers like J.C. Whitney. Both mirrors and taillights offer new chrome and include the necessary...
---
Owners of 1955-1957 Chevy and Pontiac station wagons (and Nomads/Safaris) can add a touch of brilliance to the tail gate with this highly polished stainless steel reproduction latch cover from Real Deal Steel. An exact reproduction of the factory original piece, this latch cover will maintain its shine and is more scratch-resistant than a painted or chromed original. The stainless cover...
---
Original front seat frames for 2-door 1955 and 1956 Chevys are getting harder to find and a restorable frame is often missing one or all of the exterior seat shells. But no longer does that mean scouring junk yards or piles of used parts to complete the restoration. Real Deal Steel introduces steel upper and lower seat shells for all stock 1955 and 1956 Chevy 2-door front seats. The...
---
Perfect for anyone with a modified 1955 Chevy, this Custom Smoothie Hood from Real Deal Steel is the way to achieve that old-school look without the time and expense of cutting, welding and body work. The steel hood is an exact reproduction of the original, but shaved and peaked. The hood bird and emblem holes are gone and the hood is peaked at the hood bird location. The hood is...
---